Elegante Line of rods in iron diameter 10 mm.
They are made entirely in our company starting from the raw material, passing through all the production and galvanic processes up to the assembly and packaging.
All the rods in the varnishing phase are treated with non-toxic paints respecting the environment.
The finish of this product is the result of a very accurate processing, since, after the galvanic treatment, they are manually brushed one by one to obtain the desired shade.
The Elegante Line rods are available with a spherical knob or with an olive-shaped knob with a hole for attaching to the window frame using a cylindrical support with screws.
Roma model: Spherical knob
Florence model: Olive knob
Measurements:
40/60 – 60/80 – 80/100
Colors:
Antiqued Brushed Brass – Brushed Nickel – Antiqued Brushed Copper
Supplied packed in pairs
Accessories available for this line:
Brass cylindrical supports with o-ring for fixing
Nylon cylindrical supports
Rings with hook for attaching the curtain  by plastic hooks or by sewing
Colors: Brassed – Nickel – Black – Satin nickel
Pliers model Sissy in methacrylate with incorporated ring
Colors: Transparent
Ring color: Brassed or Nickeled
RODS diam. 10 EXTENSIBLE - Elegante Line mod. Roma
IRON: BRUSHED ANTIQUED BRASS
196OTTOSPA040
196OTTOSPA060
196OTTOSPA080
196OTTOSPA100
40/60
60/80
80/100
100/135
Cylindrical supports nylon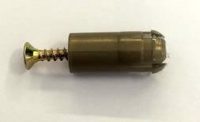 IRON: BRUSHED ANTIQUED COPPER
196RAMESPA040
196RAMESPA060
196RAMESPA080
196RAMESPA100
40/60
60/80
80/100
100/135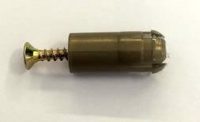 196NICHSPA040
196NICHSPA060
196NICHSPA080
196NICHSPA100
40/60
60/80
80/100
100/135
Cylindrical supports nylon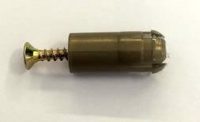 RODS diam. 10 EXTENSIBLE - Elegante Line model Firenze
IRON: BRUSHED ANTIQUED BRASS
197OLIOTSPA040
197OLIOTSPA060
197OLIOTSPA080
197OLIOTSPA100
40/60
60/80
80/100
100/135
Cylindrical supports nylon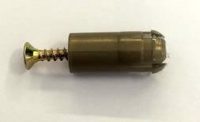 IRON: BRUSHED ANTIQUED COPPER
197OLIRASPA040
197OLIRASPA060
197OLIRASPA080
197OLIRASPA100
40/60
60/80
80/100
100/135
Cylindrical supports nylon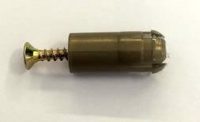 197OLINISPA040
197OLINISPA060
197OLINISPA080
197OLINISPA100
40/60
60/80
80/100
100/135
Cylindrical supports nylon