Antiqued rods in  iron diameter 10 mm.
They are made entirely in our company starting from the raw material, passing through all the production and galvanic processes up to the assembly and packaging.
All the rods in the varnishing phase are treated with non-toxic paints respecting the environment.
After the basic varnishing they are aged one by one according to a traditional method
Antique rods are available with a spherical knob with a hole for attaching it to the window frame using a cylindrical support with screws.
Measurements:
40/60 – 60/80 – 80/100
Other measurements can be made on request with a minimum order of 100 pieces per measure.
Colors:
Matt Black – Black Silver – Black Gold – Black Copper – Ivory – Ivory Gold – Ivory Copper
Other colors are available upon request.
Supplied in package of 1 piece, 2 pcs. or in boxes of 40 pieces.
ANTIQUED RODS WITH CURL-SHAPED FINAL DIAM.10
The antiqued rods are also supplied with the curl-shaped end, in the same sizes and colours.
Accessories available for this line:
Brass cylindrical supports with o-ring for fixing
Nylon cylindrical supports
Rings with hook for attaching the curtain  by plastic hooks or by sewing
Colors: Matt black – Silver black – Gold black – Copper black – Ivory
Ring pliers mod. Emanuela in iron
Colors:
Black – Black silver – Black gold – Black copper * on request: White gold – White copper
inside diam. Mm. 16
Pliers model Sissy in methacrylate with incorporated ring
Colors: Transparent
Ring color: Brassed or Nickeled
RODS diam. 10 EXTENSIBLE - Antique Line
191ACAN-NA040
191ACAN-NA060
191ACAN-NA080
191ACAN-NA100
40/60
60/80
80/100
100/135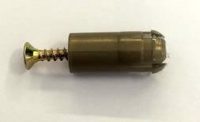 191ACAN-NO040
191ACAN-NO060
191ACAN-NO080
191ACAN-NO100
40/60
60/80
80/100
100/135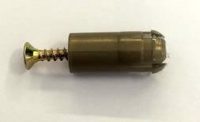 191ACAN-NR040
191ACAN-NR060
191ACAN-NR080
191ACAN-NR100
40/60
60/80
80/100
100/135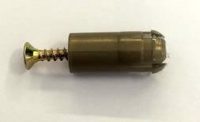 RODS diam. 10 EXTENSIBLE - Ricciolo Line